What is ScalpaJect Self-injection Treatment?

The Hyaluron Pen enhancement is an innovation that penetrates serums into the epidermis without the use of needles. Using pressure technology, the hyaluron pen introduces a hyaluronic gel formula or other serums into the area creating an instant lift and enlargement. Whether you want to reduce wrinkles or augment your lips, the Scalpaject Pen is the best, pain-free treatment available today. What is especially great about ScalpaJect pen treatment is that it is fairly easy to learn and safe so you are able to self-inject in the comfort of your own home. No more paying for expensive medical spas, suffering through the pain,  scheduling for your appointment, or planning your downtime. Let's face it, we live in a DIY generation so it's important to be properly educated when performing at-home services on yourself. You can now inject within 45 minutes and resume your normal daily activities! Results are instant and there are minimal side effects.
What is Hyaluron Pen Self-injection Treatment?
Results will vary person to person and many other factors such as hydration, age, previous injections, metabolism and so on. The expected results can last anywhere from 2-6 months. Hyaluronic gel is best when built on itself so we suggest doing a second session on yourself after about 2 weeks. That is the luxury of this product, you can always add more if you want a fuller effect without ever having to leave the house!
Course Outline: (does not include products!) 

Introduction to the Hyaluron Pen
The function of Hyaluronic Gel/ Course Outline
Anatomy of the Lips/ Product Placement
Use of the Pen/ Pen Placement
Use of Products and Table Setup
Health & Safety Guidelines
PreCare & AfterCare
Precautions & Protocols

One Needle Injection procedure can cost you from $350 to $700 per syringe.
With our needleless procedure, it will cost you $35 per ml.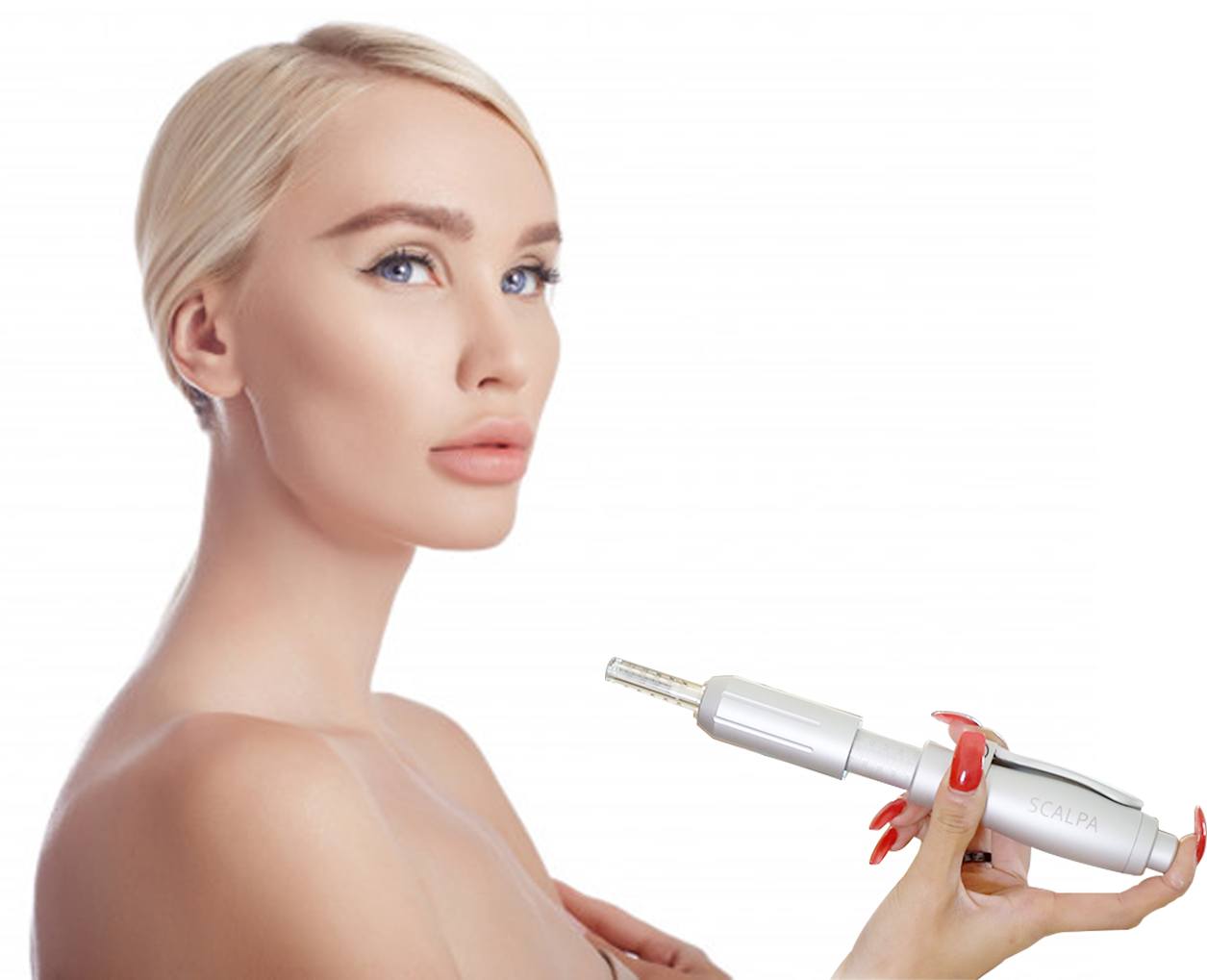 _________________
Note: Scalpa Academy is always enhancing and improving our online training programs. We care about providing our students with the best, most up to date, education as possible.
Disclaimer of Medical and Legal Liability: Scalpa training courses are intended to provide the general knowledge to perform procedures but is not intended to be a substitute for medical advice, diagnosis or treatment. Reliance on the information in this training course for procedural purposes is to be used at your own risk. If you have questions or concerns, contact a medical professional prior to treatment. Scalpa is not held responsible or liable for risks involved with this procedure.  
Scalpa strongly advises each member or student to research their local legislation. It is your sole responsibility to check and clarify all rules and regulations pertaining to your country, state, city and county if you are planning on performing our training program procedures as a professional. Because Scalpa is offered worldwide, we cannot guarantee this information. Please check with your local health department, governing boards and FDA regulations regarding performance of any Scalpa course procedure. Scalpa is not held responsible or liable for legal encounters regarding licensing, regulations, or other legal aspects pertaining to procedural operation.